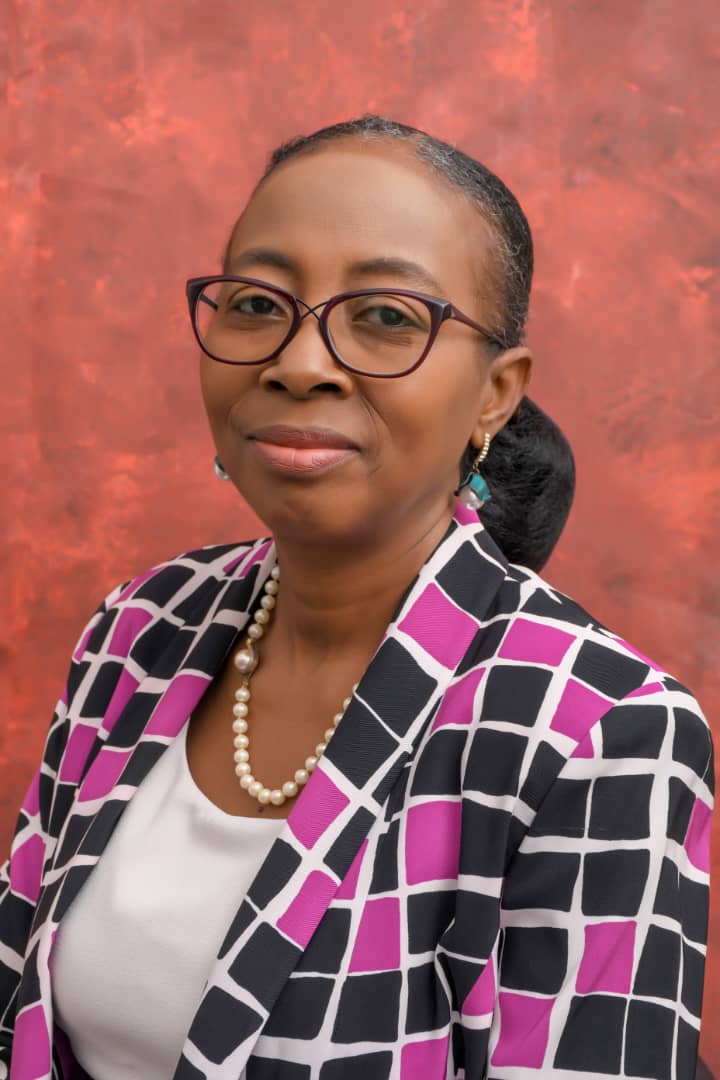 Prof. Marian Dorcas Quain
Deputy Director General
About
Prof. (Mrs.) Marian Dorcas Quain is a renowned biotechnologist with expertise in tissue culture, genetic transformation, plant physiology, molecular biology, cryopreservation, and aeroponics. She holds a PhD in Botany-Plant Physiology, an MPhil in Botany-Physiology, as well as a BSc. in Botany-Zoology—all from the University of Ghana, Legon. She also holds a certificate in administration and management from the Ghana Institute of Management and Public Administration (GIMPA), Accra. She carried out certain aspects of her PhD research studies at the University of KwaZulu-Natal Howard Campus in Durban, South Africa, as well as the Tuskegee University of Alabama, USA, as a fellow of the Third World Organization for Women in Science.
She served as a teaching and a research assistant during her national service at the Department of Botany of the University of Ghana, Legon, in 1991 and also after her M.Phil. in 1994. She was a research scientist in charge of field sanitation at Paradise Farms Ltd., Ghana, which produced organic papaya for export to Europe (1995–1996). Prof. Quain joined the CSIR-Crops Research Institute in 1996 and immediately started running the institute's tissue culture laboratory. Over the years, she has worked on numerous crops, focusing on utilizing tissue culture techniques for the production of clean planting materials, germplasm conservation, the use of molecular tools for crop diversity, disease diagnostics, and molecular marker assisted selection to facilitate current state-of-the-art breeding using transcriptomics and proteomics, as well as the application of recombinant gene technology for crop improvement. She started the molecular biology laboratory of the Institute in 2006 and is currently the leader of the Biotechnology Research Program at the Institute.
Prof. Marian Quain was the principal investigator for the Yam Improvement for Income and Food Security in West Africa II (YIIFSWA II) project, which ended in 2021. She is currently managing the Sweetpotato Action for Security and Health in Africa II (SASHA II) project as well as the Conservation of African Sweetpotato Landraces Genebank Platform project.


Prof. Quain is also set to lead efforts in the upcoming Program for Seed System Innovation for Vegetatively-Propagated Crops in Africa (PROSSIVA) project, which will be implemented by 25 partner institutions, comprising CGIAR centers, national research institutions, and private sector partners across five countries. The PROSSIVA project aims to enhance the efficiency, productivity, and profitability of vegetatively propagated crop (VPC) seed systems in Africa through research and the delivery of innovations that will overcome seed system bottlenecks.


She has also played key roles in the development and release of over thirty (30) crop varieties of sweet potato, groundnut, rice, taro, and cocoyam. She was part of research teams that worked to develop and release popular varieties such as CRI-Obooshi, CRI-Mayeyie, CRI-Ena Pa, Crops Nkatie, CRI-Kofi Annan, and CRI-Agyenkwa.

Prof. Quain has authored over one hundred scientific publications, including refereed journal papers, books, book chapters, conference papers, production guides, technical reports, and manuals, most of which have been published in very reputable, high-impact local and international journals. As a very experienced scientist, she has trained several technicians and researchers in the application of biotechnology in research. She also consults and contributes expertise to the running of a number of tissue culture and molecular biology laboratories in a number of organizations in Ghana.
Prof. Marian Quain is an award-winning scientist with several awards under her belt. She was recently honored at the 2022 Open Forum on Agricultural Biotechnology (OFAB) Awards. OFAB for her contributions to the prosperity of farming in Africa. In 2013, she was adjudged the "National Best Research Scientist" by the Ministry of Food and Agriculture (MoFA). She also won the American Society for Plant Biologists Award for Excellence in Education for her outstanding contributions to plant biology education.
She is a 2017 Cochran Fellow and a Fellow of the Africa Science Leadership Program for 2017. Under the Schlumberger Foundation Fellowship for Future Faculty, Prof. Marian Quain was a Visiting Research Fellow at Leeds University, UK, between 2011 and 2013. Prior to her appointment as the Deputy Director-General of the CSIR, she previously served as the Deputy Director of the CSIR-Crops Research Institute from 2019 to 2021. Prof. Quain is a Chief Research Scientist and an associate professor at the CSIR College for Science and Technology (CCST), Ghana, as well as a part-time lecturer at the Pan African University Institute of Life and Earth Sciences, Ibadan, Nigeria. She has also supervised and served as an external examiner for several undergraduate and postgraduate students. She is currently the chairperson for the CSIR Basic School Management Board and a member of several local and international organizations such as the Ghana Science Association (GSA), the American Society of Plant Biologists, the CSIR Research Staff Association (CSIR-RSA), the International Society for Seed Science (ISSS), the Society for In Vitro Biology (SIVB), the Gamma Sigma Delta Tuskegee University Alabama USA Chapter, and the International Society for Horticultural Science (ISHS).